The Big Red took a red-eye flight out of town Wednesday morning. A lot of basketball and hopefully a little beach time await the Nebraska women's basketball team as it heads to San Juan for the Puerto Rico Clasico.
"It's a business trip," sophomore forward Alexis Markowski said Tuesday night after NU's 71-53 win over Tarleton. The team left at 4 am Wednesday. "It's Puerto Rico, and we'll do some fun things, but we're going down there to go 2-0 and play together as a team."
The Huskers (3-2) head to the event — where they'll play Texas A&M-Corpus Christi on Friday and Mississippi State on Saturday — with question marks and concerns.
The status of guards Allison Weidner and Sam Haiby — who left the Tarleton game with injuries 3 remains unknown even as both flew on the plane to Puerto Rico. Weidner's left eye collided with an opposing elbow 54 seconds into Tuesday's game. Haiby, who has returned from a severe knee injury, played six minutes Tuesday before limping off the court.
But Nebraska coach Amy Williams has two larger frustrations with her team, which lost badly at No. 16 Creighton and Drake. First, NU is shooting 30.2% from three-point range, with the team's highest-volume shooters, Jaz Shelley (5-for-27) and Callin Hake (4-of-16) missing most frequently. Second, the Huskers are averaging 14 turnovers per game. They committed 21 in the win over Tarleton, which happily shoved Nebraska's guards all over the court.
"You've got to get tough and dig deep," Williams said of the turnovers. "And you've got to invite and want that physicality. And our team is more than capable of bucking up and handling teams that want to get physical with us. So we've got to embrace that."
NU players already put in the necessary work, Williams said, to make shots from three-point range, and she's confident shooting fortunes will turn. That's Markowski.
"Keep shooting — that's exactly what I'm going to tell the guards," Markowski said. "I'm going to be there to get the board, and I want you to keep shooting because they're eventually going to start falling for us."
Note
Should Haiby nor Weidner play Friday, NU likely inserts Maddie Krull into the starting lineup. Krull, a South Dakota transfer, started the second half of Tuesday night's game. She has taken just 4.4 shots per game as she adjusts to playing an off-guard role instead of point guard, which she'd played at South Dakota.
Mississippi State, Nebraska's other opponent in the event, is 4-1 with a 63-62 loss at South Dakota State. MSU has one of the nation's best defenses, holding opponents to 33.1% shooting from the floor and 26.9% from 3-point range.
Texas A&M Corpus Christi vs. Nebraska
When: Friday at 12:30 p.m
Where: San Juan, Puerto Rico.
TV | Radio: FloSports | 107.3 FM in Lincoln, 590 AM in Omaha (Huskers Radio Network)
Texas A&M-Corpus Christi (2-2)
C – Bruna Anguera 6-2 Fr. 5.0
F—Alecia Westbrook 6-1 Sr. 10.3
F – Makinna Serrata 6-0 Sr. 9.0
G – Violeta Verano 5-9 Jr. 5.0
G – Maya Ellis 5-8 Sun. 4.8
Nebraska (3-2)
C –Alexis Markowski 6-3 Sun. 15.6
F – Isabelle Bourne 6-2 Jr. 4/11
G – Jaz Shelley 5-9 Jr. 9.4
G – Trinity Brady 5-11 Sun. 3.6
G – Maddie Krull 5-9 Sun. 5.2
Looking back at the last five seasons of Nebraska women's basketball
2020-21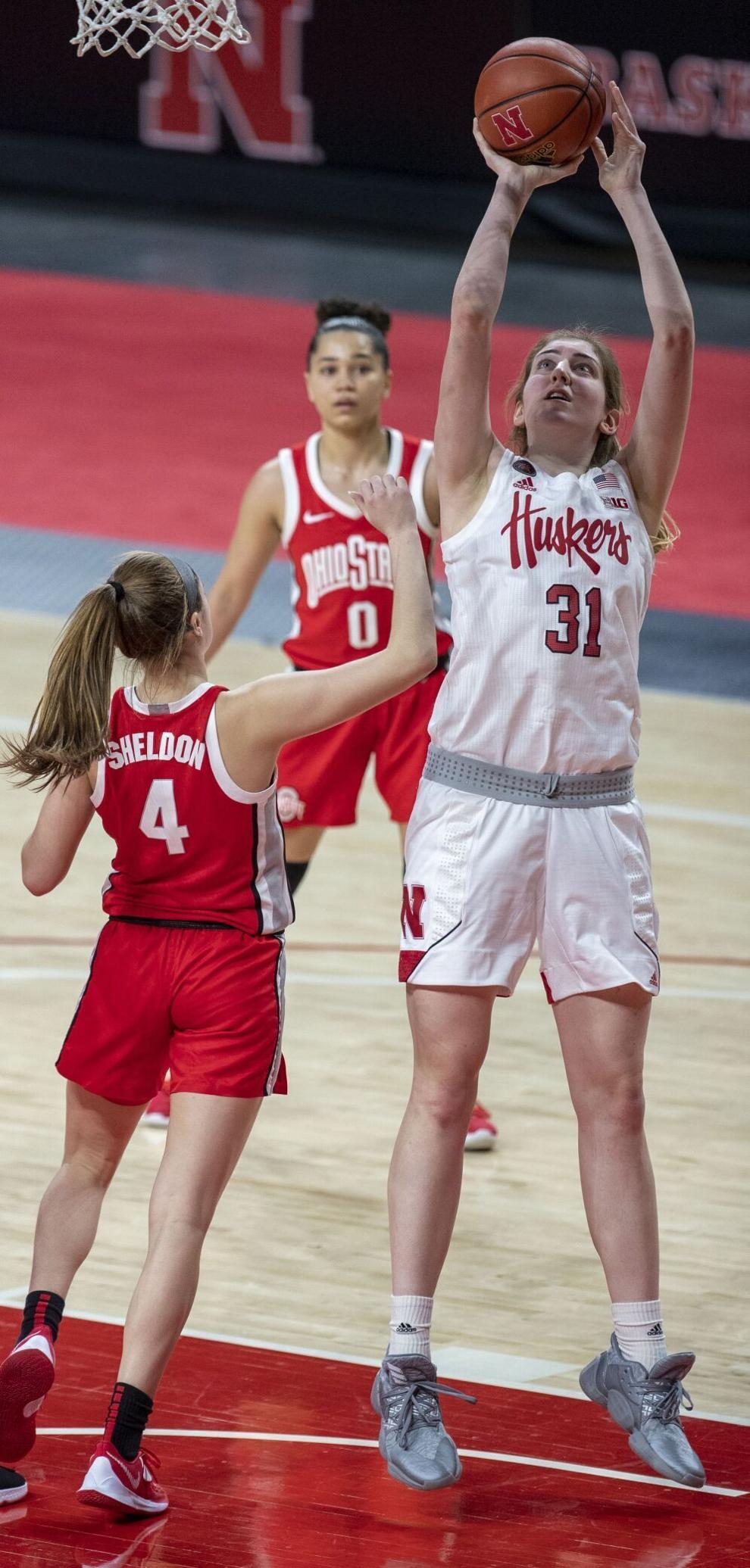 2019-20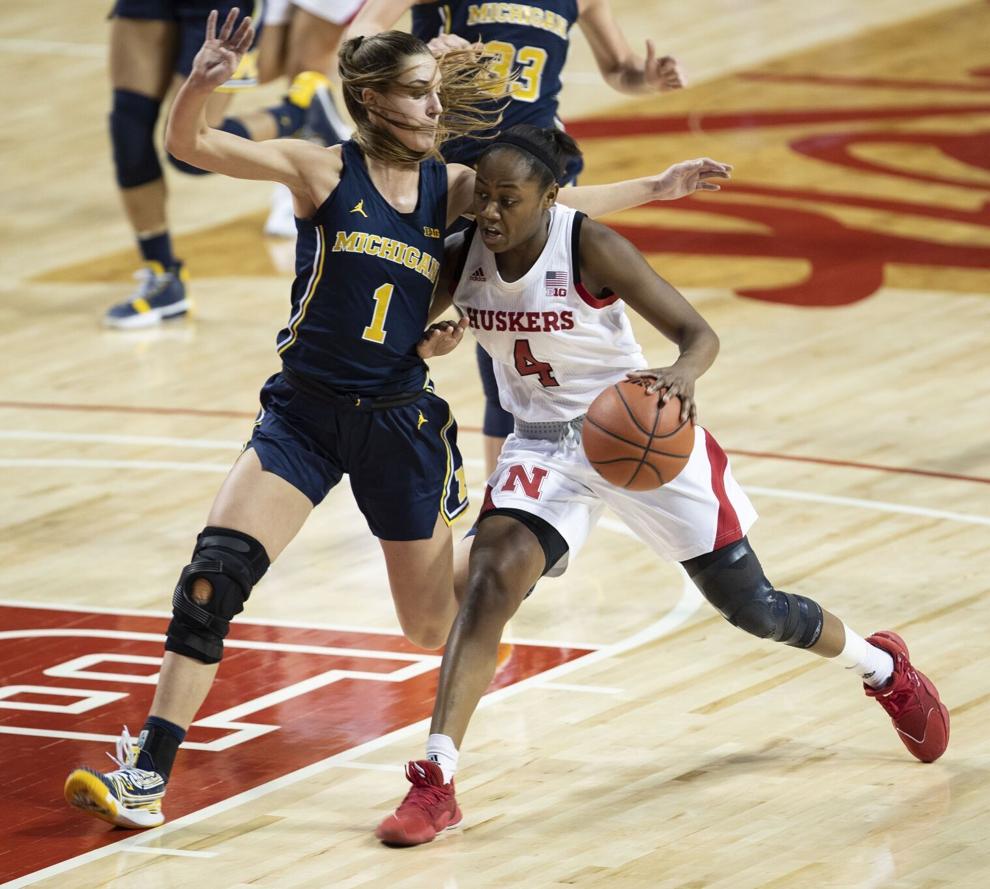 2018-19
2017-18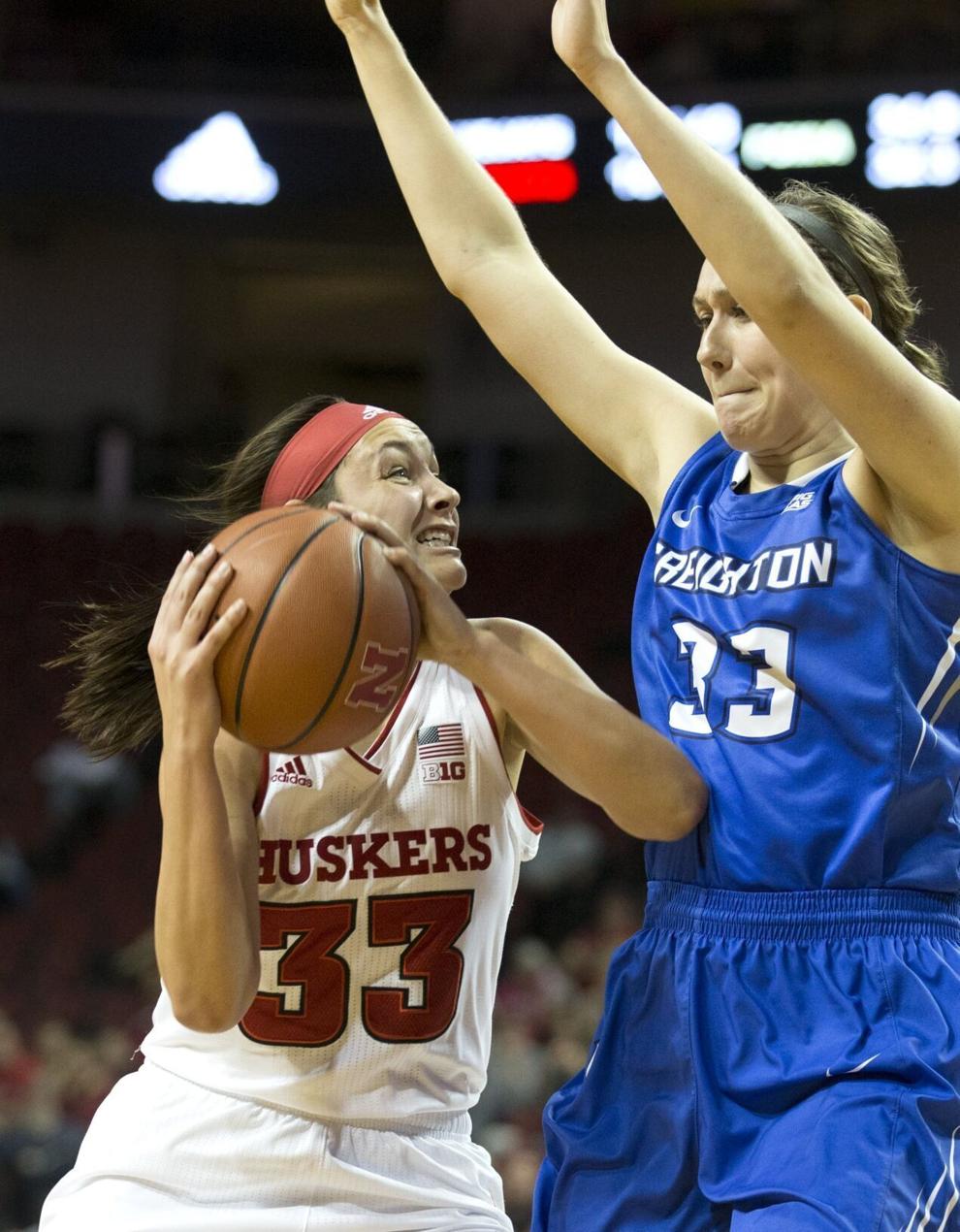 2016-17