O'Shea won't let big money alter spring plans
John O'Shea welcomed Wednesday's news of the boost in prize money for just about all races in NSW but isn't sure how much it will change the make up of the spring this year at least.
The new $6m Sprint Series is very lucrative if your sprinter can do well in three of six nominated sprints including The Everest.
There's no doubt that more top line sprinters will stay in Sydney now for the entire spring carnival and not have to travel to Melbourne for prize money.
O'Shea said he won't change his plans too much.
"All our programs have been in place now for two months. Horses have to be in and trained in a certain way," he said.
"We've worked very hard on two things. At the sales and spending plenty of time looking after them and running them when they're ready to run."
SET YOURSELF UP FOR THE SPRING CARNIVAL AND JOIN RACENET IQ TODAY FOR JUST $4.99!
O'Shea is still leaning towards aiming his rising sprinter Waihaha Falls at the Sydney Stakes which is now worth $2m, up from $500,000.
He could be tempted to give him a crack at a race like The Shorts and a win there would make him an Everest contender, but O'Shea explained why that might be too much at the moment.
"If you look at his form, his best performance is four weeks between runs and his second best performance was first-up," he said.
"I don't think he's ready to go to the big one.
"He's only had 10 starts and he's not like the big horse (Lost And Running) who is 570kg and loves the rumble whereas Waihaha is a little 470kg bugger.
"Hopefully he'll develop into an Everest horse next year but at this stage of his career I think it's better to cuddle him."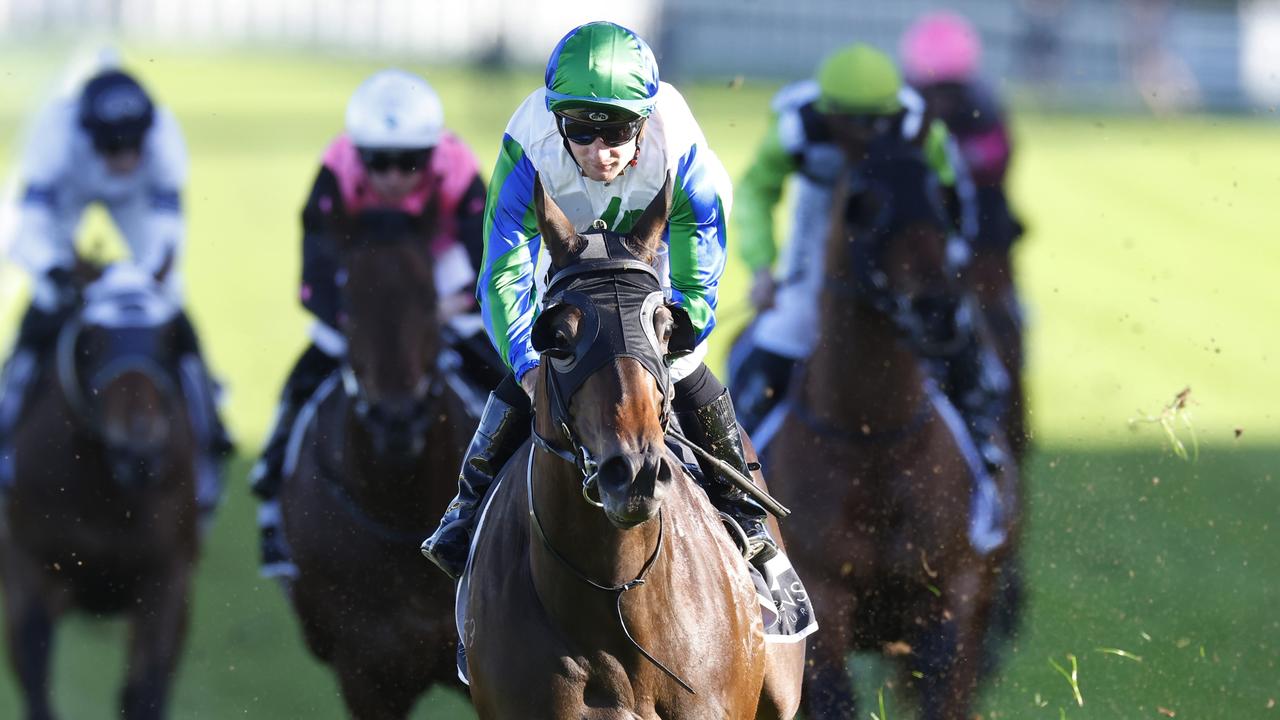 John O'Shea is aiming for Waihaha Falls at the Sydney Stakes. Picture: Mark Evans-Getty Images
O'Shea had Lost And Running peaking after The Everest last year when he won The Hunter at Newcastle but he obviously wants him at his best in October.
He's not sure about his fresh run just yet.
"He comes into the stable on Monday so it's all relevant to how forward he is," O'Shea said.
"I would imagine we'd need to give him a run before the Premiere Stakes though.
"He did peak after The Everest last year. His best run was in The Hunter. I think the Nature Strip Stakes is his race over the 1300m."
On Saturday at Randwick O'Shea will back up Pizzaro in a Benchmark 78 Handicap (1300m) after he won in top fashion at Rosehill over the same trip last weekend.
"He needs to run again. He's a big lump of a lad," O'Shea said.
He only won by three quarters of a length last weekend but did it with ease over the final stages under Hugh Bowman who got into a little duel with James McDonald mid-race.
Bowman was cleared of intentionally elbowing McDonald as they came close together at the 700m.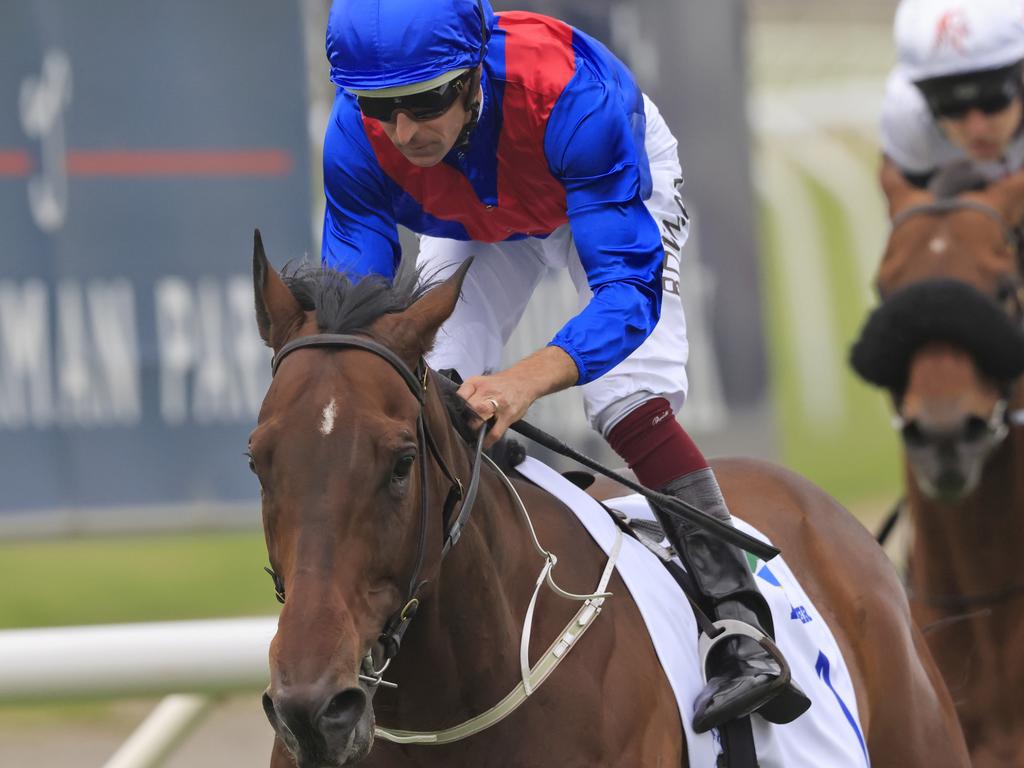 Lost And Running's spring campaign could culminate with the Nature Strip Stakes. Picture: Mark Evans-Getty Images
"James put himself into a bit of a precarious spot there thinking Hugh was going to go soft on him and he wasn't going to sit three wide just to let him out," O'Shea said.
"He did win soft on the line. We expected a strong performance but were concerned about where he was going to be in the running but with all the scratchings it worked out in his favor."
He goes from a Benchmark 72 against his own age to a Benchmark 78 against older horses but he's never missed a top-two finish in his six career starts so he's deserving of running in this race.
"He's up in grade but he does have a pretty strong record," O'Shea said.
Barrier 12 won't be the reason why Jal Lei loses the last race at Randwick on Saturday over 1200m.
She's also putting together a nice record (8-3:1:1) and comes into the race off a second placing on the Kensington track four weeks ago.
She'll have the last crack at them under James McDonald.
"She has drawn wide but I think that suits her," O'Shea said.
"Her racing pattern is to get back and to sprint."